The Swiss textile machinery industry of the major manufacturers
Swiss mechanical and electrical industry originated in textile machinery industry, now, textile machinery industry is still the mechanical and electrical industry is an important part of Switzerland.
Although Switzerland is a small landlocked country, it is the world famous textile machinery production power. Swiss production of textile machinery products and textile testing instrument to sophisticated technology, excellent quality and innovative potential is famous all over the world, it in the global textile machinery industry accounted for 33% of the market.
At present, China has become the world's textile big country, but not the world
textile machinery
manufacturing power and therefore under the background of new development, understand the major manufacturers of Swiss textile machinery industry, is of great significance to study for us.
Switzerland has many famous textile machinery companies in the world, as shown below: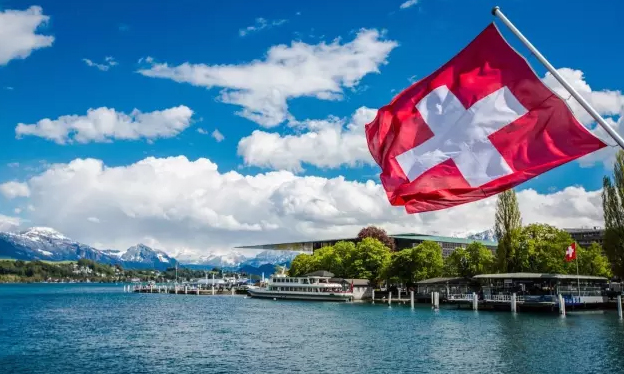 1. Oerlikon group
Mr. Kang group is the world's one of the most innovative and research intensive industrial group, is one of the world's largest producer of textile machinery, in 38 countries and regions in the world with 17200 employees. The company has five business divisions: textile machinery, thin film coating, vacuum system, driving system and advanced technology. Mr. Kang group in the field of textile machinery constantly innovate, constantly set new global textile production standards, and for the global textile machinery industry to provide comprehensive solutions for: from the production of artificial and non-woven fiber plant design, to the ring spinning, rotor spinning, winding, distorted or embroidery equipment manufacturing, which covers the whole textile industry value added.
2. Staubli group
In 1892, Staubli founded a small textile machinery factory, the predecessor of Staubli, in hogan, Zurich. After 120 years of development, Staubli group has been developing and improving. At present, the Staubli (Staubli) group has become the world's leading textile machinery manufacturers, industrial quick connectors and industrial robot, in 25 countries and regions in the world has more than 4000 employees, has 12 industrial production base, annual revenue of more than 1 billion Swiss francs. Staubli (Staubli) group of textile machinery products mainly include dobbies, CAM shedding mechanism, jacquard machine, wire, weaving preparation machine (such as automatic drawing-in machine, tying machine, UNI - the LINK system, etc.), carpet weaving machine (such as double carpet rapier loom).
3. Sulzer Textil
In 2003, Sulzer was spun out of Sulzer group and merged into ITEMA in an independent way. ITEMA group has existing Sulzer Textil (suershou textile), Vamatex (van mett), Somet (sumet) and Fimtextile, among other global brands. Sulzer textile (Sultex) is the world's only able to make all manufacturers of advanced loom weft insertion system, many times during the course of the development of the textile industry has played a key role, the textile machinery products mainly include G6500 rapier loom, P7300HP gripper loom, A9500 new air-jet loom, etc.
4. Rieter group
Rieter group was founded in 1795, is the world's leading supplier of staple fiber spinning production equipment, is the only global can provide spinning process equipment and technology suppliers, based in winterthur, Switzerland, nine countries around the world has 19 production base, more than 4700 employees. Rieter group of textile machinery products mainly include: fiber opening device (such as automatic plucker, pre scutcher carding machine, etc.), high performance, spinning preparation equipment (article drawing frame, and roll machine, combing machine, roving frame, etc.) and ring spinning frame, compact spinning machine, fully automatic and semi-automatic rotor spinning machine, air jet vortex spinning machine, etc.
5. Uster Technology company
Uz technology company, from fiber to the fabric of global market leaders in the field of textile quality control, in the field of textile testing and monitoring, uri stern has incomparable professional experience of more than 60 years. Uster technology co., LTD. Was established in 1875, when it was a wireless telecommunications workshop in uster. Uz technology in textile machinery products mainly include: cotton ginning and grading equipment, fiber inspection instruments, yarn, cotton yarn sizing equipment, quality online monitoring and control system, etc, clearer.
6. SSM company
SSM is a subsidiary of Schweiter technology group focusing on producing textile machinery. In 2011, Schweiter's operating income was 785.6 million Swiss francs. At present, SSM company's main products include: loose type winding/inverted yarn machine, air texturing machine, false twist texturing machine (draw texturing machine), the drafting of air covered yarn machine, winding machine, and yarn machine, yarn singeing machine, molding coiling machine, doffing flat roll machine, etc.
7. Sanderson group
Santex group comprises several world-renowned companies, including Santex, founded in 1982, SperottoRimar, founded in 1980, Cavitec in 1996, and a company founded in 1957. These companies are known for their expertise in their best machines. The Santex AG, the company's main products include grey knitted fabric pretreatment equipment (such as SANTASET machine), knitted fiber pretreatment equipment and device of manufactured goods, such as Actiwash machine, Tubowash, Santableach machine, etc.), knitted fabric post-processing equipment (such as Acti - Tubowash machine, etc.), drum knitting products at the end of the processing equipment (such as Santastretch machine, Santashrink machine, Santaspread machine, etc.), knitted products, in the form of open width direction for final processing equipment (such as Santacut machine, Santashrink machine, Santacompact machine, etc.), knitting and weaving products at the end of the processing equipment (such as Santasoft machine, etc.); SperottoRimar company's main products are cotton, wool, silk and other woven fabric pre-processing/post-finishing equipment. Such as dry cleaning equipment (NOVA), wet mill and surface treatment equipment (PLURIMA), Decofast Ultrafinish, FIXA, FLEXA COMPACT, and UNIVERSA, etc. Cavitec company's main products include hot melt adhesive coating machine (such as CAVIFLEX), roll coater (e.g., CAVI - 2 - COAT), laminating machine (such as CAVISCAT), powder point coating machine, two point coating machine, rubber machine (such as CAVIPREG), spin coating machine (such as CAVISCREEN); The main products of the company include coating, impregnation/compound equipment (dry method/wet process), thermoplastic film embossing machine, etc.
8. Benninger company
As a Swiss with history of more than 150 years, the textile equipment manufacturers, benninger has been one of the leading textile machinery in the world, it has branches and service representative offices all over the world, headquartered in Switzerland, uzi will. Beninger has developed and manufactured textile finishing and curtain canvas leaching equipment, as well as a complete set of systematic solutions. Specific terms, the benninger company's main products include textile finishing equipment (such as water washing machine, check out boiled bleaching, mercerizing machine, dyeing machine, fabric dyeing and finishing line), curtain canvas rubber equipment (such as curtain canvas rubber machine, rubber cord dipping machine, rubber canvas dipping machine, glue preparation device, cutting device, calender assist device).
9. Habasit company
Founded in 1946, Habasit is a leading global manufacturer of conveyor belts, processing belts and belts for food, textile, wood processing, paper making, material handling and automotive industries. In 2011, Habasit had operating income of 5.983 billion Swiss francs, with more than 3,300 employees and 16 factories in more than 70 countries and regions. Habasit textile machinery products including the yarn processing with power transmission belt, spindle tape, conveyor belt, have a high chemical resistance of the printing blanket series emu - 16 eibd, E - 20 embd, emu - 50 axbd, emu - 20 exbd, emu - 20 elbd, emu - 20 elbi nonwovens with cross laid mesh belt series ENT - 6 ee, ENB - ee ee, ENA, ENA - 4-8 ee, etc.
10. Loepfe brothers holdings LTD
Loepfe brothers holdings LTD., founded in 1955 by the Helmut and Erich Loepfe brothers, is based in Wetzikon, Switzerland, where all sales are made. Over the past few decades, Loepfe has become a leader in the global spinning, winding, and weaving electronic quality control system. Loepfe company's main products include YarnMaster Zenit electronic yarn clearer (YarnMaster Zenit increased CV electronic clearer channel, provides quality control for ring spinning and compact spinning, can identify and eliminate polypropylene, solved the foreign impurities of the problems of the past as the package of raw material), MILLMASTER central online quality management system (used to manage YarnMaster electric clear all data, using the precise analysis and charts to closely monitor the quality and production data), and devices used in weaving, weft monitoring device broken ends, yarn knot monitoring device, monitoring device, gripper braking device, weft tension control device, weft sensor used for soluble fabric cutting device, used for different use of yarn running monitoring device, etc.
11Werner Mathis company
Founded in 1968, Werner Mathis has developed into an internationally renowned manufacturer of textile and coating laboratory equipment. The purpose of Werner Mathis is to produce high quality, long service and easy maintenance. These devices are not only used for dyeing and finishing, formulation, testing and coating, but also for the preparation of paints and finishes. As the company focuses on laboratory equipment, it has accumulated rich experience in this field for many years. Over the past 40 years, Werner Mathis company sold more than 13500 sets of equipment, all over the world, most of them still in use, the company still provide maintenance and replacement of spare parts service for users, this is proof that the company's emphasis on after-sales service. Werner Mathis textile machinery products mainly include dyeing machine (such as LABOMAT, AIR BOY series, etc.), lab jet dyeing machine, the overflow jet dyeing machine, cleaning equipment, printing, coating, laboratory equipment (e.g., LABCOATER, 2 - Roll laboratory calender), etc.
12. Luwa Air Engineering company
Lova air engineering co., LTD., founded in 1935, is the world's leading supplier of industrial air engineering systems. Lowa Air engineering company's main products include: Air Conditioning and its control system (Air Conditioning & Controls), Heat recovery system (Heat recovery systems), filtering, and Waste treatment system (Filtration & Waste Handling), Air purification equipment (Air cleaning systems), etc.
13. XORELLA company
Xorella, founded in 1967 in Wettingen, Switzerland, specializes in the design and production of steam humidifying equipment for yarn and fabrics. The Xorella textile humidification equipment produced by Xorella has an innovative indirect steaming function, which is widely used in textile mills, so that it is rapidly gaining popularity in the global textile industry. The main products of Xorella include real air conditioner humidifying machines (such as XO SMART series, XO SELECT round series, XO SELECT square series, xo-mini, xo-dpx, etc.), XO - Ecopac's water-free vacuum system, etc.
14. Jakob Muller company
The company, founded in 1887, is headquartered in frick, Switzerland, and is the world's leading supplier of narrow fabric manufacturing equipment. About cobb, mueller of the company's main products include warping machine (such as MW400, MW700UM, MW1000UM SMA400 SMA800), the warp yarn, yarn unwinding, narrow fabric weaving equipment (such as VARITEX V5, NF series, etc.), the rope weaving equipment (such as NH2M 53, NC2M, etc.), crochet equipment (such as RASCHELINA, MDC8/630), trademark weaving equipment (such as MULTICOLOR MVC2.8, etc.), textile printing equipment, dyeing/finishing/coating equipment, winding and packaging equipment, etc.
15. Swiss4Tex company
Swiss4Tex ultra high speed digital printing machine, using the most advanced Samba sprinkler head, resolution 1200dpi.
Swiss4Tex equipment is currently the world's fastest digital printing machine, top speed of 95 m/min, have two 1.9 meters, 3.4 meters wide, can be 8 colors for apparel and home textile printing, maximum 16 color printing, can provide active, coatings, such as dispersion solution, advising clients can be used to print two kinds of schemes, active 8 colors, acid 8 colors. According to the market demand, it can provide three schemes of low speed printing machine, high speed printing machine, single-pass printing machine.
Many parts of the Swiss4Tex device, including the core part of the printing engine, are made through 3D printing, so the whole device can be used as a "masterpiece" of 3D printing. With high integration, the device weighs only one-third to a quarter of the weight of other common equipment. Swiss4Tex is the most advanced digital printing equipment in the world, and it is highly automated and intelligent. Swiss4Tex USES the robot to clean the nozzle, calibrate the nozzle and maintain.
References:
[1] o 'recom website: www.oerlikon.com
[2] staubli.com website: www.staubli.com
[3] uster technology company website: http://www.uster.com
[4] SSM website http://www.ssm.com.
[5] sanderson's website: www.santex-group.com
[6] benningergroup.com: www.benningergroup.com
[7] halbercy web site: www.habasit.com.cn
[8] lofi (Loepfe) co. LTD. Website: www.loepfe.com
[9] Werner Mathis website: www.mathisag.com
[10] lova air engineering company website: www.luwa.com