Analysis on The Factors of Width Variation in Air Jet Weaving
Width is one important specifications of fabric, and affect the fabric grade. National standards and industry standards have explicit stipulations--
Item

Standard

Allowable Deviation

Premium grade

First grade

Second grade

Third grade

Width

As per product spec

+1.5%~-1.0%

+1.5%~-1.0%

+2.0%~-1.5%

Exceed +2.0%~-1.5%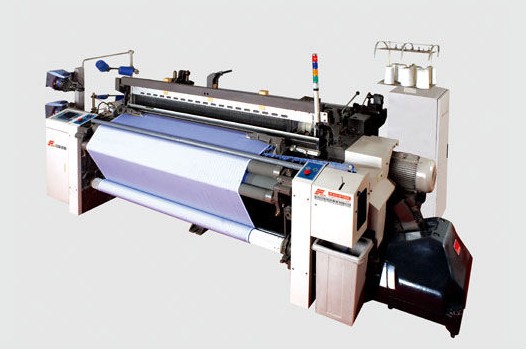 For some specific customers, customer standards are applied, for example, one Japanese customer's standard deviation is 0 to 2cm. In air-jet loom weaving, the main factors of the fabric width are listed below.
1 Workshop temperature and humidity
The temperature and humidity fluctuations in the weaving workshop, especially the variation of relative humidity will affect the moisture content of textile materials, hence affecting physical properties of textile materials. For jet weaving, the width will get narrower when the relative humidity is too high, the width will get wider when the relative humidity is too low. Standard humidity in air jet workshop is: temperature<=30℃, relative humidity 70% ~ 74%.
2Total number of warps
Total number of warps is a vital parameter in process design. Any deviation of the total numbers of warp during warping will affect the width. And stick, broken ends during sizing, and warp shakes during weaving will also affect fabric width.
3 Loom Tension
Loom tension is an indispensable requirement in weaving. The increase of tension will narrow the width, and decrease of tension will broaden the width.
4Reed
Reed plays a decisive role in width design. The reed should not change once it is determined. Any problem in the production will lead to a quality accident, causing the inconformity of width and density with the fabric design.
5Take-up tension
Take-up tension is a key factor to adjust fabric width. Improper adjustment of take-up tension will affect fabric width—too big tension will cause narrow width, and vise versa.
6The length of weaving shed
The difference of shed length result in different tension formation, hence affecting the fabric width.