Our ultrasonic fabric cutting machine does not require sharp blade or big pressure, and it will not cause breakage or harm to the edge. While cutting fabric, the blade carries ultrasonic vibration, so the cutting process faces less friction, and fabric to be cut will not stick on the blade. In the same time, untrasonic cutting will have fusing effect on the cutting area, and form a clean fabric edge.
SINO40C Ultrasonic Cutter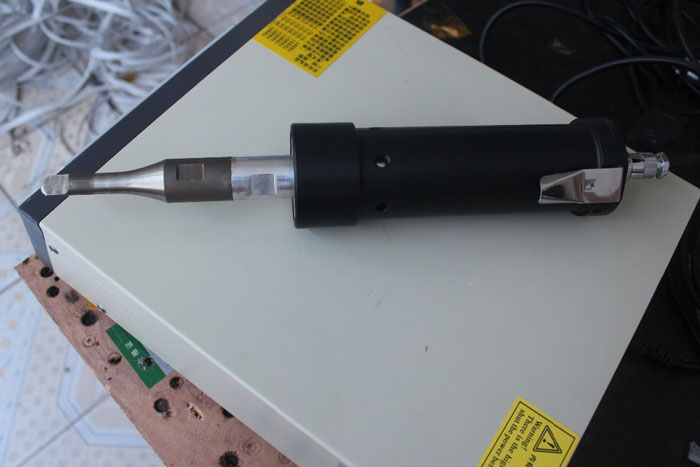 Features:
1. The cutting incision is smooth, reliable, accurate trimming.
2. It can sealing the fabric when cutting. It is no deformation, no warped edg,.
3. No burry and no any silk out from the fabric, no wrinkle, no any deckle edge after cutting.
4. The working is stable and cutting speed is fast, non-stick knife, etc.
5. Easy to operate, no need professional person, save time and labor force.
6. Workers will be not tired after long operate.
7. Can be install onto the PLC robotic arm.
8. It can handheld working and install onto the hand pushing wheel bracket.
SINO06FQ Ultrasonic Cutting Machine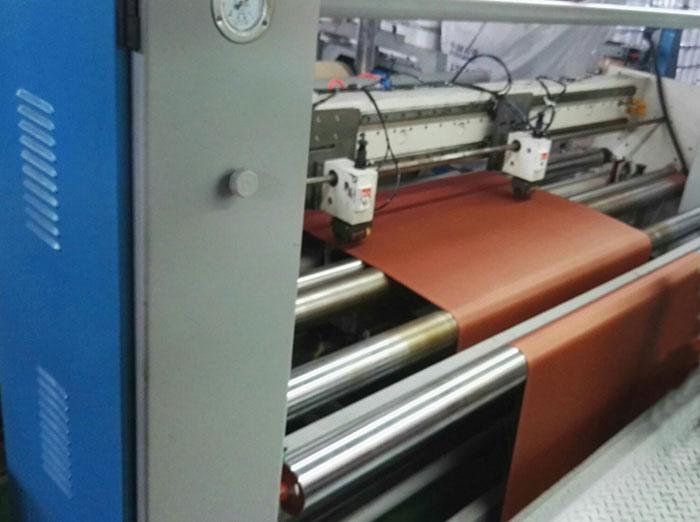 Features:
1. The untrasonic cutter is mobile on the slide and adjustable.
2. Can add or reduce the number of ultrasonic cutter on the machine.
3.The ultrasonic cutting machine is equipped with winding, unwinding and deviation correction device.
4. Suitable for polyester fabric, after cutting, the selvadge will be turn out smooth without burr.