Our warp tying machine adopts world-class knotting technology, and enjoys high performance, high efficiency, high flexibility and high quality, it is the ideal knotting solution for all weaving mills, like rapier weaving, airjet weaving, waterjet weaving, and projectile weaving.
Compared with congeneric products from overseas, our warp tying machines are easy to operate, economic in both machine and spare parts price.
SINO198 Automatic Warp Tying Machine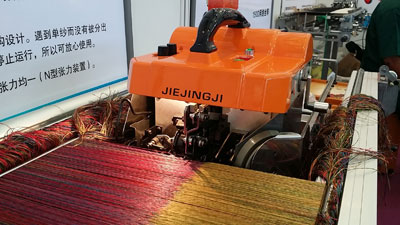 Technial Specification:
Knot Type: single knot, or double knot optional
Yarn Range: 2S~200S, 20D~3000D, short fiber or long fiber
Yarn Type: cotton, wool, silk, blended yarns, filament yarn, monofilaments, technical yarns
Knotting Frame: width 100cm~400cm
Working Speed: 600 knots/minute maximum
Stop Control: automatic stop or slow down in case of missing yarns
Knot Tail Length: 1.5cm, 2.2cm
Lease Condition: warp yarn with lease or without lease
Power Supply: AC 220V 50HZ
Scope of Application:
SINO198 automatic warp tying machine/warp knotting machine is the best warp tying solution for warp knitting machine, shuttle loom and shuttleless loom. It is widely used for tying various of cotton, wool, polyester fiber, silk, blended yarns, filament yarn and etc.
Main Features:
1. SINO198 model adopts world-class knotting technology, suitable for almost all yarns and weaving mills.
2. The maximum speed can reach 600 knots per minute.
3. The knotting machine has function of automatic stop or slow down when yarn missing.
4. The machine can be fixed on the loom frame or trolley, as per customer choice.
5. The warp tying machine is easy to operate and can dramatically reduce the waiting time of the weaving looms.
SINO588 Sectional Warp Tying Machine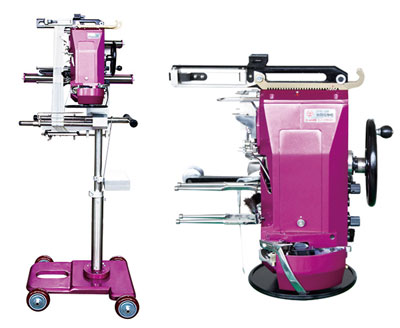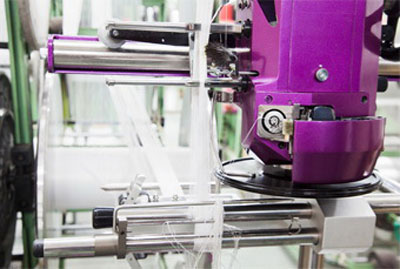 Scope of Application:
SINO558 sectional warp tying machine can divide the total warp ends into several sections and manage the tying section by section.
Main features:
With a small and compact design, SINO558 sectional warp tying machine is easy to handle, suitable for efficient warp knotting in narrow space.
Knotting speed at 240-280 ends per minute.
The machine is design for knotting with lease, knotting quality is 100% accurate.
Suitable for a wide range of yarn, including silk, chemical fiber, nylon, wool and etc.
Easy to operate and maintain, with the function of automatic stop when meeting single yarn.
With double knot function to ensure the knots will not break up.
SINO288 Automatic Leasing Machine
Technial Specification:
Yarn Type: filament yarn like chemical fiber, synthetic fiber, spun silk; chopped fiber like cotton yarn, blended yarn, worsted yarn
Working Width: 75", 85", 95", 105", 110", 130", 140"
Working Speed: 400rpm
Number of Lease: 3-end lease
Main features:
The maximum running speed of SINO288 automatic lease machine reaches 400rpm, with an actual leasing speed 50%~100% higher than before.
Lease organization standard is 1:1, and can be adjusted to 2:2 by change-over switch.
Warp tension is adjustable by a single handle.
Special warp separation device is used to meet the requirement of high-speed running.
Main parts of automatic lease machine are driven by cam,with high stability and easy setting.
It is easy to change the separating needle within only one step.
Warp Tying Machine Spare Parts